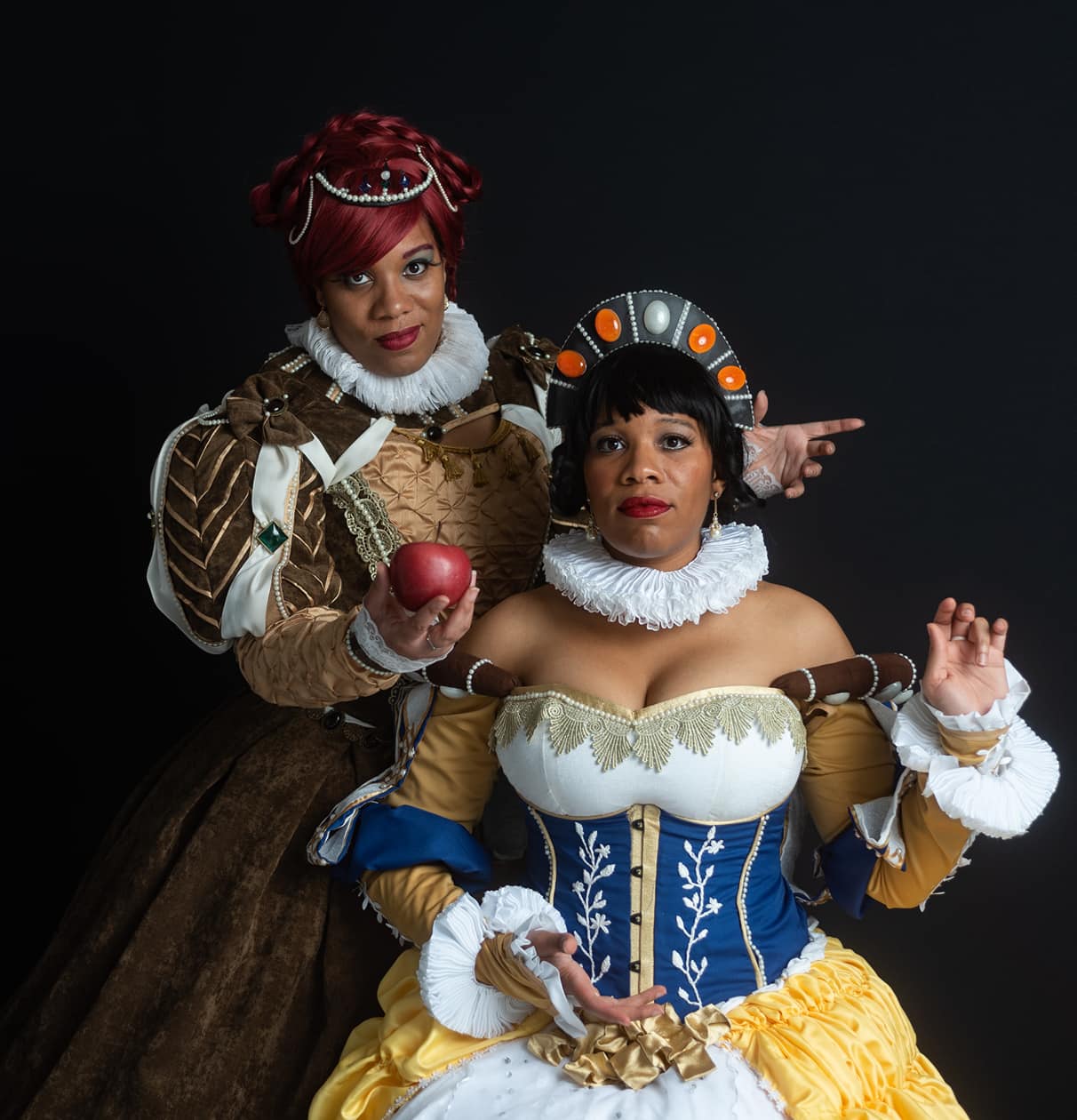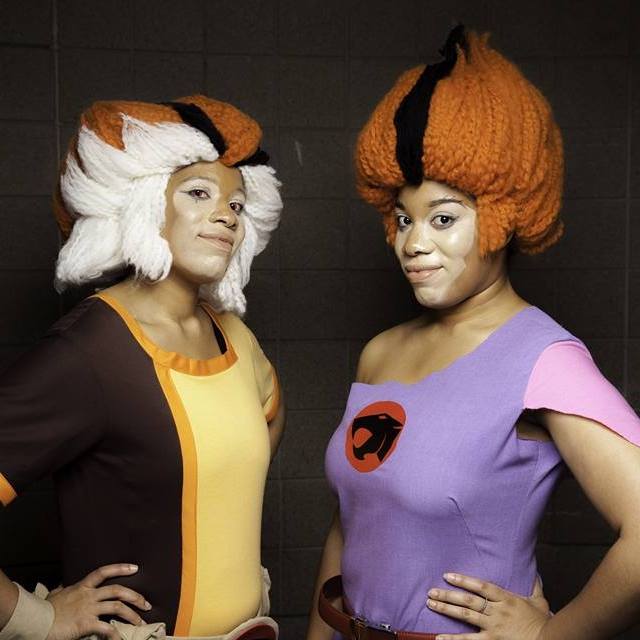 Pros and cons Cosplay
Pros and Cons Cosplay are cosplaying twins from the Midwest. They have been cosplaying for over 10 years and have a strong understanding of cosplay construction, and the culture of cosplay at conventions and in popular culture. They have gone to numerous conventions and have won over a dozen costuming awards, and focus on complex builds with multiple design elements including foamwork, wig styling, and intricate detailing.
What started out as an extension of an ever-present urge to goof-off with art supplies, Pros and Cons Cosplay were deeply invested in cosplay in their local community. From there, their love of costuming and competition grew, leading to advanced skills in craftsmanship, but also significant experience in costume event management. They have judged, produced, and provided consultation for dozens of live and virtual events to help bring cosplay and costuming to more and more costuming hopefuls.
Additionally, Pros and Cons Cosplay are dedicated to making the cosplay community a safer and inclusive space for all, and spend ample time personally and professionally developing inclusive cosplay contest policies and procedures, educating the community on bystander intervention techniques, social justice and inclusion in the cosplay and costuming community, and combating issues of social injustice toward marginalized identities at conventions and other nerd spaces. Their core belief is that it is important to create effective processes for structuring and facilitating pop-culture costuming events with a diversity, equity and inclusion (DEI) lens.
AWARDS
Nan Desu Kan 2019: Best Master Overall
Nan Desu Kan 2018: Best Master Overall
Anime St. Louis 2018: Best In Show
Nan Desu Kan 2017: Best Master Performance
Sausomecon 2016: Best Master Performance
Nebraskon 2015: Best Craftsmanship Advanced
Sausomecon 2015: Best in Show
Naka-Kon 2015: Runway Best Master
Anime Festival Wichita 2009: Best Master Craftsmanship
Anime Festival Wichita 2009: Best Likeness Award
Naka Kon 2009: Judges Choice
Anime Festival Wichita 2008: Judges Choice Attention to Detail
Naka Kon 2008: Judges Choice Attention to Detail
PUBLICATIONS AND PODCASTS