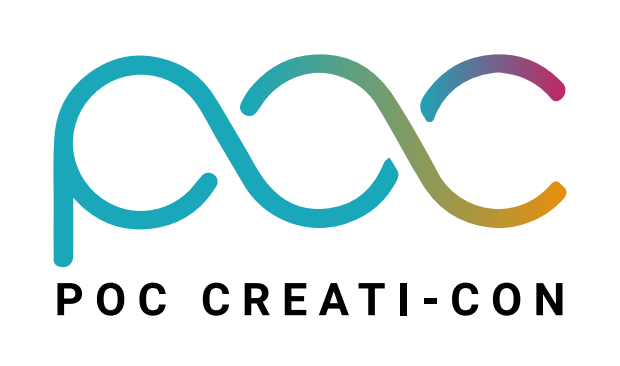 About PoC Creati-con
Join us on November 13, 2021 at 11:00AM CST!
PoC Creati-Con is a virtual mini-conference focusing on the PoC creator marketing and management experience with a strong focus on the impact of Covid-19, civil injustice, loss of physical community and essential transition to digital fluency on PoC and PoC spaces. This conference not only provides a space for PoC to learn from each other on the intersection of marketing and these areas of impact, but also build community and market creative skills.

The conference is free for all attendees and presenters, so come learn, network and share along with other PoC creators of all types! No special software or pay-wall required!

PoC Creati-Con is hosted through Zoom and features concurrent sessions all conference-long. Learn from content creating experts from the comfort of your own home. Zoom has auto-captioning enabled in any non-breakroom session, and can be accessed through multiple digital platforms including phone and computer. We encourage interested attendees to register in advance, but you can also register day-of either here or through the PoC Creati-Con Facebook page. All attendees will be admitted only after queueing in the digital waiting room. Zoom Bombers will not be permitted and will be removed.

While the conference is free, we appreciate any donation attendees or supporters may have to keep this and other events operational. You can buy us a Ko-Fi or simply share the word to others who may enjoy the conference content.